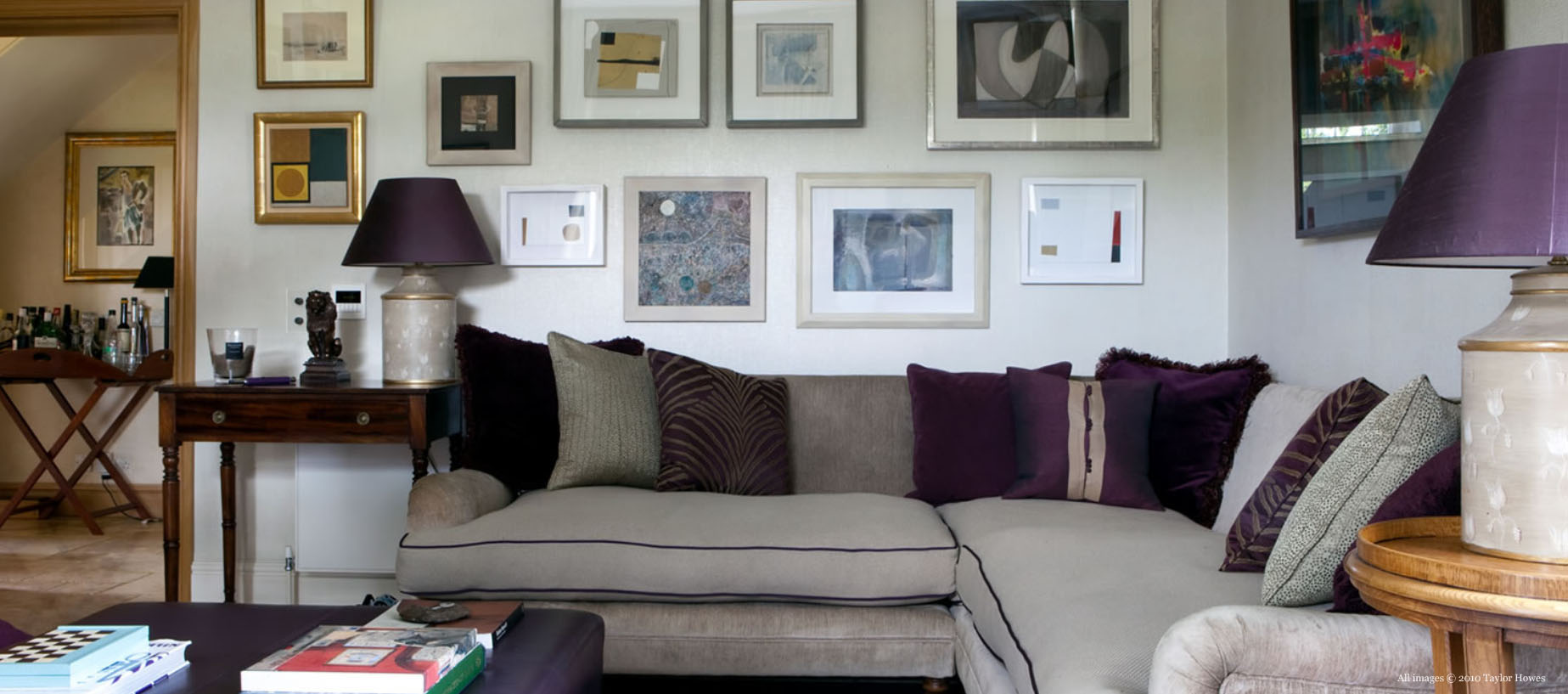 A room with dark furniture and dark color walls can sometimes be a challenge to decorate. How do you make a room with very grey and brown backdrop look contemporary and elegant?
Colors in the purple family of shades such as aubergine, lavender, plum and lilac can bring instant elegance to the overall appeal of any room.
The purple palette goes very well with dark brown and grey, and even pink, green, yellow and orange. But it also can add an sophisticated touch to a white and light beige background.
Put a few purple throw pillows on a grey or brown couch creates a look of casual elegance. Or you can put a purple sofa in a room with greyish walls.