Beach Themed Bedroom Ideas
Sometimes we just want to relax on the beach all day. You can bring the tropical beaches to your bedroom with Beach Themed Bedding!
The breezy colors and patterns provide a summery ambience to your bedroom.
Sea Shells Bedding and Nautical Bedding bring seaside chic to any room.
You can also use Beach Themed Decorative Pillows to enhance your Beach Room Decor.
Beach Theme Bedding Sets
Bayside 6 Piece Duvet Cover Set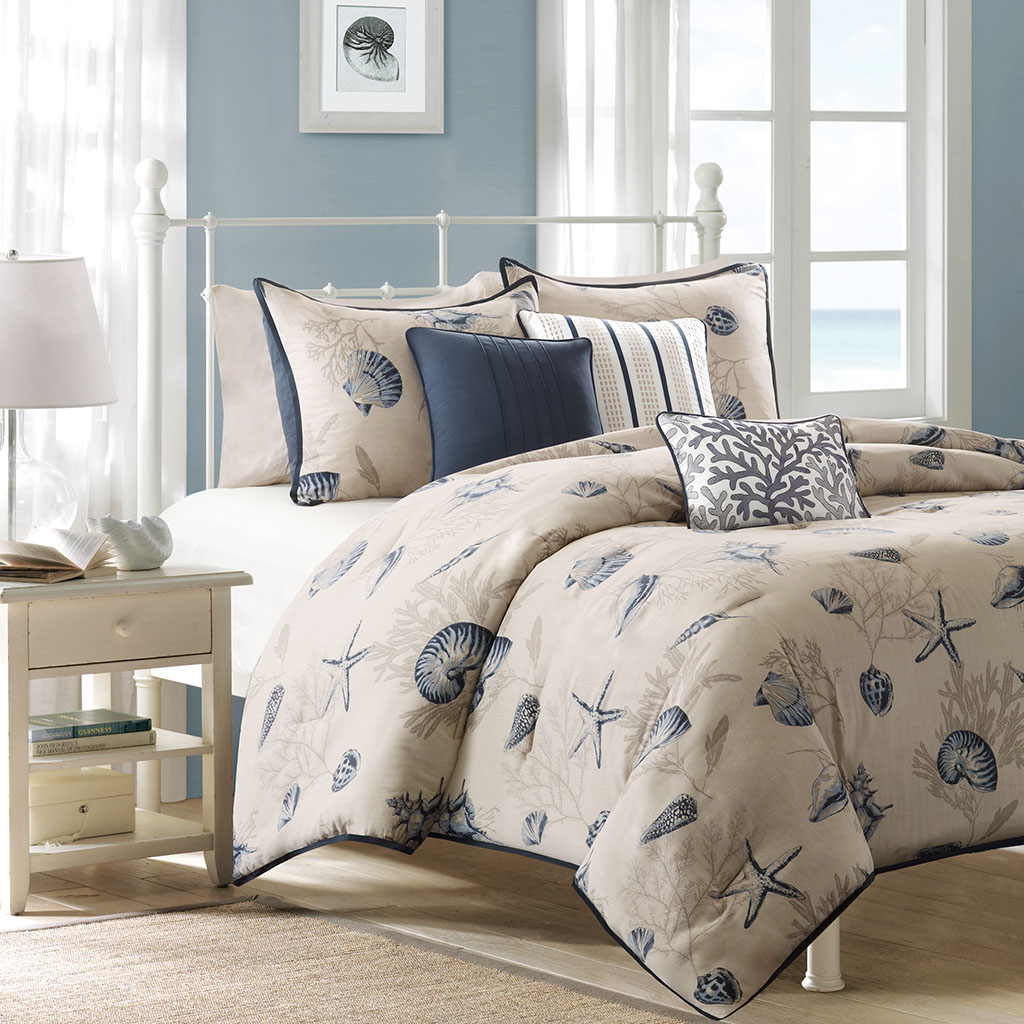 Seaside Beach Bedding Set